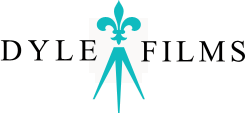 We put this together for a 1960's Inspired Fashion and Decor shoot from the Fall 2015 issue of New Orleans Weddings Magazine.









We had a great time filming this years Jonathan Vilma Foundation event at Morton's Steakhouse in New Orleans.
NFL star Jonathan Vilma established The Jonathan Vilma Foundation to support the building of a school in Haiti. In 2010, a devastating 7.0 earthquake struck the region killing more than 230,000 people of which 40,000 were students and 1,000 were teachers. More than 50 schools were destroyed. Jonathan's parents emigrated from Haiti and family members remain in the country. Jonathan is deeply committed to assisting in the long-term rebuilding efforts.
In May 2011, the Jonathan Vilma Foundation made a $50,000 grant to Artists for Peace and Justice (APJ) to help expand the school they built in Haiti in response to the devastating earthquake. The school is fittingly named the Academy for Peace and Justice. In April 2012, Vilma visited the school and met with the students who now receive free education, uniforms, food, clean water, transportation and medical care through the school. In 2012 and 2013, the Jonathan Vilma Foundation made grants of $100,000 and $50,000, respectively, to help further expand the Academy in Haiti.



With wine and beer from open bars and delicious cuisine from more than 35 great local restaurants party-goers soaked up the sights and sounds at the fourth annual Scales & Ales. Live music by Simply Irresitible, an exciting raffle and a unique aquatic atmosphere were highlights of the event that flowed throughout the Aquarium and onto the great lawn overlooking the Mississippi River. Scales & Ales is the signature fundraiser for Audubon Aquarium of the Americas-a once-a-year opportunity to support Aquarium education and conservation initiatives while enjoying the Aquarium and Woldenberg Riverfront Park in a unique, adult-only setting. The 2013 event was a swimming success and we thank you for your support!