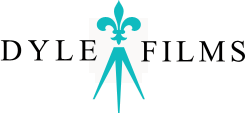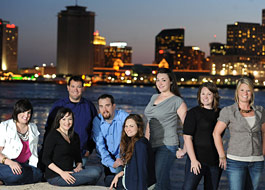 Welcome to Dyle Films!
We're a production team specializing in cinematic weddings and we're filled with talented individuals who all have a passion for film and the wedding industry. Each one of us has a unique vision to bring to your wedding day and we've seemed to create the perfect balance of telling your story in a fun and emotional way. Take a few moments to get to know us through our work!
Jonathan Vilma Foundation 2013
We had a great time filming this years Jonathan Vilma Foundation event at Morton's Steakhouse in New Orleans.
NFL star Jonathan Vilma established The Jonathan Vilma Foundation to support the building of a school in Haiti. In 2010, a devastating 7.0 earthquake struck the region killing more than 230,000 people of which 40,000 were students and 1,000 were teachers. More than 50 schools were destroyed. Jonathan's parents emigrated from Haiti and family members remain in the country. Jonathan is deeply committed to assisting in the long-term rebuilding efforts.
In May 2011, the Jonathan Vilma Foundation made a $50,000 grant to Artists for Peace and Justice (APJ) to help expand the school they built in Haiti in response to the devastating earthquake. The school is fittingly named the Academy for Peace and Justice. In April 2012, Vilma visited the school and met with the students who now receive free education, uniforms, food, clean water, transportation and medical care through the school. In 2012 and 2013, the Jonathan Vilma Foundation made grants of $100,000 and $50,000, respectively, to help further expand the Academy in Haiti.