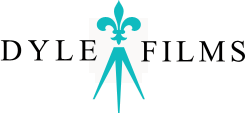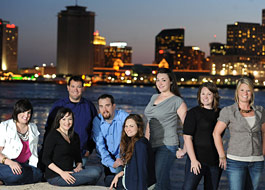 Welcome to Dyle Films!
We're a production team specializing in cinematic weddings and we're filled with talented individuals who all have a passion for film and the wedding industry. Each one of us has a unique vision to bring to your wedding day and we've seemed to create the perfect balance of telling your story in a fun and emotional way. Take a few moments to get to know us through our work!
Audubon Aquarium of the Americas - Scales & Ales 2013
With wine and beer from open bars and delicious cuisine from more than 35 great local restaurants party-goers soaked up the sights and sounds at the fourth annual Scales & Ales. Live music by Simply Irresitible, an exciting raffle and a unique aquatic atmosphere were highlights of the event that flowed throughout the Aquarium and onto the great lawn overlooking the Mississippi River. Scales & Ales is the signature fundraiser for Audubon Aquarium of the Americas-a once-a-year opportunity to support Aquarium education and conservation initiatives while enjoying the Aquarium and Woldenberg Riverfront Park in a unique, adult-only setting. The 2013 event was a swimming success and we thank you for your support!